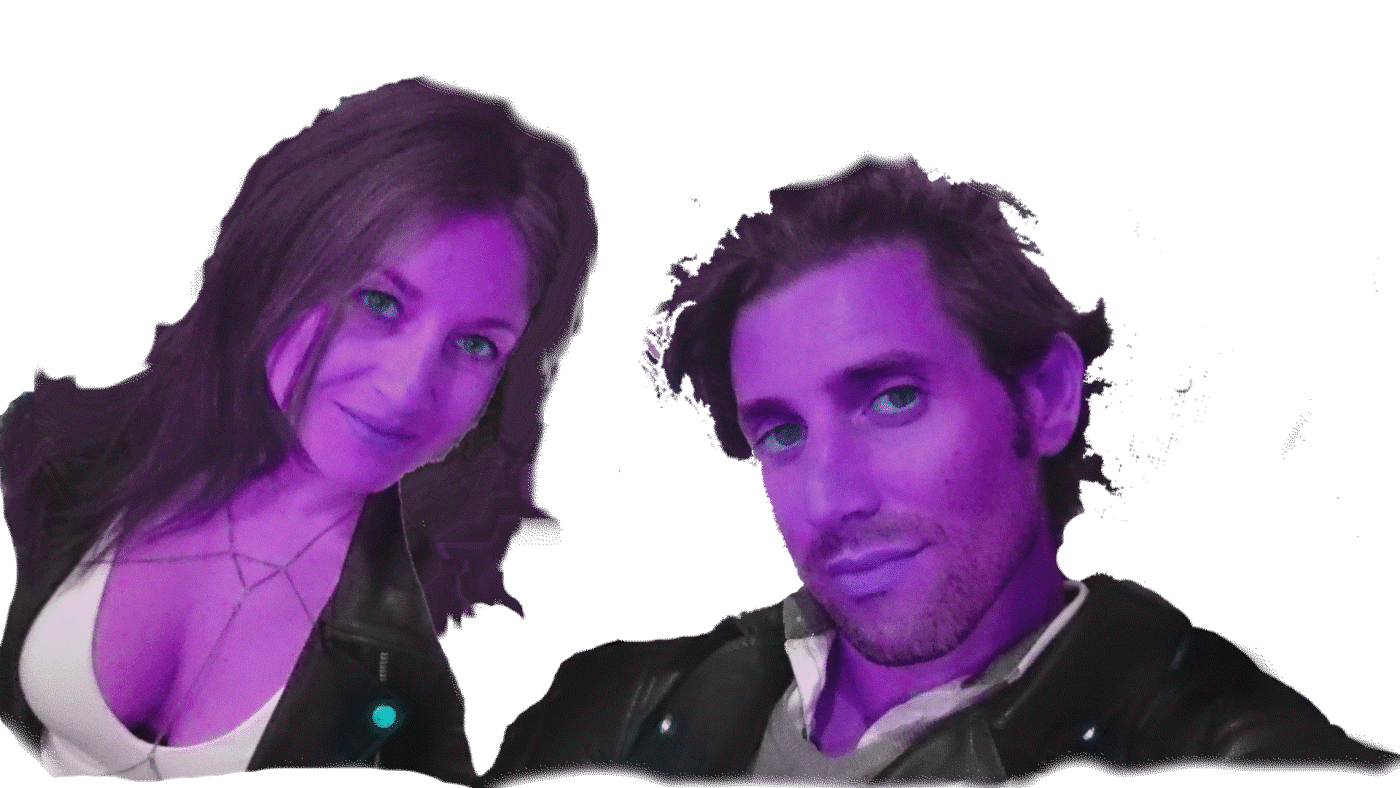 ✺ Our punk angel, Jennifer Brie studied dance and voice performance and starred in musicals in and around California. Trilingual and well-travelled, today her art embodies her love of metaphysics, high jewellery, fashion and dzogchen.
✺ Jennifer brings an ethereal punk-chic meets angel attitude and soothing cherubic vocals, portraying a light-hearted journey of self-discovery.
✺ Multipotentionalite and trilingual, Ariel Gustav's passions, studies and manias orbit around music composition for film, visual communication, hermeneutics, parapsychology and rituals. From Geneva, Buenos Aires and Kathamandu, his octopus love is versatile and contagious.
✺ Ariel's loving octopod limbs elegantly combine theatrical vocals with multi-layered instrumental texture, composing stories with intimidating and symbolic depth